Myspace.com/thenewriders Our official myspace site
The New Riders Of The Purple Sage, The official historical site of The NRPS and the place to buy shirts and CDs
Blue Mountain Artists, The official booking agent for The NRPS
David Nelson Band The official site for all things David Nelson
Buddy Cage The official site for all things Buddy Cage
Michael Falzarano The official site for all things Michael Falzarano
Ronnie Penque The official site for all things Ronnie Penque
Johnny Markowski The official site for all things Johnny Markowski
GHS Strings The strings David Nelson now uses on his B-Bender Teleacter
ScareKrow & DeLacey If you know The New Riders you know Scarekrow & Delacey. if you don't, check them out!
Scarekrow Scarekrow's home at myspace
Rider BaseClick herehttp://www.ridersbase.info/ for just about every bit of information about all the shows
the New Riders have played since the Renaissance began in 2005
Listen to us and others on Jam On 17…
The home Of Tim "Sound Dawg" Stiegler NRPS live sound engineer/archivist
Jack Scarangella/ The Hero In Us All .
The Vee Strap The latest in guitar straps designed by our friend Wendy Wells
Mark After Dark a new radio show combining talk, comedy, interview, and discussion of the on-going history of great music.
The Baker Bros.com, A forum site and another great place for all things NRPS….
MySpace.com./nrps, A fan site with some cool stuff
Radio Country The home of Rider Rob's radio show, Check it out for the best in Classic Country Rock and American

You can get Michael Falzarano's CDs here along with a lot of other great musichttp://www.eden-electronics.com/index.asp
Ronnie Penque is an Eden artist and uses their gear whenever you hear him live and on the new NRPS CD Where I Come From
Radio Dead The home of Rider Rob's radio show, Devoted to the Grateful Dead
Grateful Dead, What more need be said
Jacobson & Colfin, P.C Friends on the legal side
Manhattan New Music Project Creative Art Projects, Contemporary & Jazz Education
The official site of Hot Tuna
AMD Music,Cool place for concert listing ( NRPS, Levon Helm, Zen Tricksters and others )
Blues Planet Records, Home of Hubert Sumlin, Melvin Seals, Paul Oscher, Merl Saunders, and Michael Falzarano
Blue Storm Music, Best place on the net to buy blues music, and that's that. Check it out
Jorma Kaukonen, Jorma's official site.
Jack Casady, Jack's official site
Jorma's Guitar Camp
Poconotes.com A cool place to see shows inScranton, PA
Kerry Kearney Band, One of New York's finest slide and blues players
The Band, The official site of The Band
Pete Sears, Pete's official site
Billy Goodman, An old friend and a great slide player
A cool place to record in upstate NY and The place where The NRPS cut some tracks for their new CD
Another cool place to record just outside of Philly, PA
Cool label out of Red Hook, NY
Zen Tricksters, A New York based Jam Band and one of the best
Great site for Jam Band Info.
Got a revolution, Jeff Tamarkins new biography about "The Jefferson Airplane"
Derek Trucks, Great guitarist also plays from the Allman Brothers Band
Chuck Berry, Need I say more
Muddy Waters,Hey, if you don't know, well, you don't know!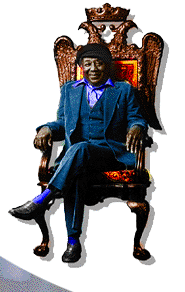 Sun Studio, This is the place in Memphis where rock 'n' roll was born
Cool new capo, check it out
Christian James Christian has taken many great photos of the NRPPs and others, check him out
Kane Daily, Based out of New York, Kane is a great rock'n Guitar and slide player
Little Toby Walker, Great Finger style guitar player out of New York
Lex Grey and The Urban Pioneers, One of the coolest bands in the New York area
Eagle Rock Records, Label out of England re-releasing some Hot Tuna CDs
WRCN, Home of Graveyard Blues hosted by Jerry Schaefer 103.9 FM
All the info you need about the blues scene on Long Island
Train Wreck NY a cool new band around the Nyc area, check em out!